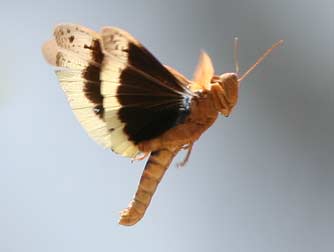 Carolina grasshopper with black and yellow wings
Carolina grasshoppers or Dissosteira carolina are common in eastern Washington, and also inhabit much of the U.S. and into Canada. Also known as Carolina locusts, these large hoppers seem to like hot, weedy places, but can be found all over.
Identification
Carolina grasshoppers are large, and can be identified by their maroon-to-black wings with yellow borders and a ridge running down the back. Their color can vary from yellow to rusty orange to gray. In the heat of the day, male Carolina grasshoppers may take flight and hover, wings clicking, as a courtship display to attract females.
Carolina grasshoppers provide food for various animals including many birds, pallid bats, spiders, praying mantis, and black grasshopper hunter wasps, which I've seen struggle to fly with such a heavy load.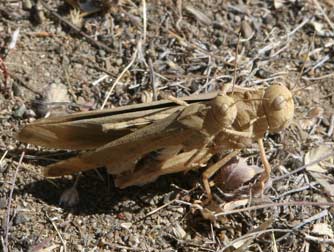 Carolina grasshoppers or Dissosteira carolina mating
smaller male, larger female - note ridge on pronotum

Carolina grasshopper with wings like a mourning cloak
prey for non-native praying mantis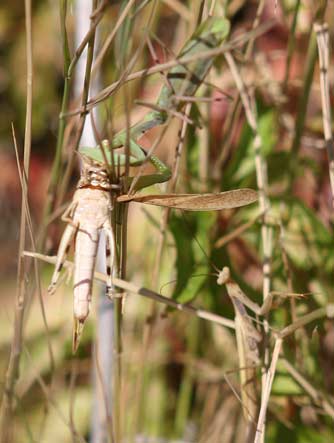 Carolina grasshopper
with hunting mantids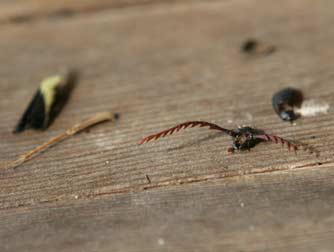 Carolina grasshopper leg and wing
among the trimmings below a pallid bat roost

Carolina grasshopper nymph
caught and eaten by a black widow spider