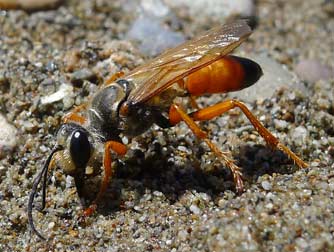 The great golden digger wasp or Sphex ichneumoneus has short golden hair on it's otherwise black head and thorax, orange to amber wings, and a black and orange abdomen. Adults drink nectar from flowers which bloom during their flying time.
Larva feed on katydids and crickets provided by the female adult, which hunts and stings her prey to paralyze it, bringing it to her nest. The female digs a burrow in the soil with tunnels radiating from the central entry, to store anesthetized prey. She lays an egg on each to hatch with a fresh supply of katydid or cricket to eat.
In eastern Washington, adults are most active in July and August and don't bother people.
» Other Eastern Washington wasps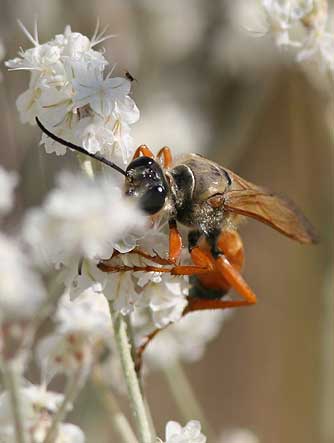 Great golden digger wasp
nectaring on snow buckwheat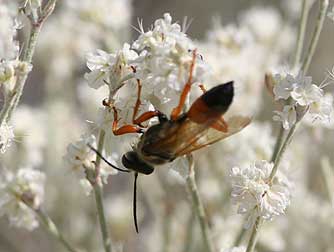 Great golden digger wasp or Sphex ichneumoneus